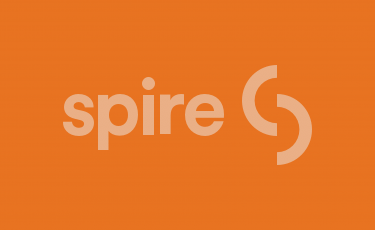 .
Steve Studnicki / Coldwell Banker Realty – Gundaker
Call or text  314-616-5892  or  email me
Utility Service Termination – Below are phone numbers for utility companies to assist you with termination of services. I suggest waiting to call the utility companies until the day before closing. Perhaps consider calling on closing day after your sale has closed. You can call just one business day prior to closing and utilities can be taken out of your name the next day. About one in 6 closings get delayed by a few days, often due to your buyer's lender needing more time. If this happens, you will have to call the utility companies back to provide new termination dates. During peak hours you may be placed on hold for while to speak with customer service. You will be asked for your forwarding address for the final bill. If you have vacated your home well in advance of the closing and have already provided a forwarding address, still call to provide a termination date. Every now and then, a buyer forgets to call to take over the services. You would not find out about this until you get another monthly bill in the mail.
When to Terminate – A typical listing contract states seller must leave all utilities on until buyer takes possession. Section 3 on the CBGundaker Listing Agreement. It is recommended to not terminate service until the NEXT business day AFTER closing. If your closing date is on Thursday, finalize your bills on Friday. If closing is Friday, I suggest finalizing services the following Monday. Why? For some properties, the gas or water company may need inside access when starting service for new owner. The gas company checks for safety of all gas appliances. Utility companies often only promise a morning or afternoon time frame for their visit. If buyer's possession is 5pm on closing day, they don't have an opportunity to meet the utility company for access. Plus buyer is busy signing closing documents on closing day. For a 5pm possession, buyer's first available day to meet a utility company would be the next business day after closing. If your closing is on Friday, and should your buyer establish service in their name on that Friday (or Saturday) without the utility company needing inside access, your bill will be finalized as of the buyer's earlier start date, and you will not be billed for Saturday or Sunday even though you set Monday as your termination date.
You could be held liable for damages if caused by early termination of utility services. Especially important is the Gas Service. For instance, if the buyer could not meet the Gas Company until the next day after closing, as you used your possession right up until 5pm, and if you terminated gas service on closing day in the winter and a plumbing pipe burst due to no heat in the home overnight, you could be responsible for damages. So rather than trying to save $5 to $15 for your final utility bills, its best to be safe and terminate the next business date after closing. Most often buyers DO get utilities transferred into their name ON closing day, as this is what their buyer's agent will have instructed them to do.
If when calling to set up termination dates, you are informed that the buyer HAS already called to take over service, then it ok to have your termination date match the date previously set up by the buyer – so long as it is certain your sale will close on time. You may be told that the new buyer has not yet called to take over the service. Should they ask you about who is taking over the service, simply inform them that the new owner will be making a separate phone call. So long as you have left the utilities on through the NEXT business day after closing, you cannot be held liable for damages if buyer fails to put the utilities in their name.
St Louis City Water 314-771-2255
St Charles Water 636-949-3213
St Peters Water 636-447-4440
O'Fallon Water & Sewer 636-281-2858
Lake St Louis Water 636-561-3737

Trash – sometimes your local City Hall provides trash service.
Allied Waste  =  636-947-5959
Below are Additional Numbers…

---

Gas Companies
Spire Gas Co.
(314) 621-6960
St. Charles Gas
(636) 946-8937
Midwest MO Gas
(636) 931-5353 or (877) 696-6427
MO Natural Gas
(636) 931-8383 or (800) 675-6577

---

Electric Companies
Ameren UE
(314) 342-1000 or (800) 552-7583
Cuivre River Electric
(636) 441-7410 or (800) 392-3709
City of Kirkwood
(314) 822-5836

---

Telephone Service
SWBT Residential Service
(800) 464- 7928
SWBT (out of state call)
(800) 203- 7070
SWBT billing
(800) 203-4040
AT&T(now Charter)
(800) 222-0300
VERIZON (formerly GTE)
(800) 483-4400

---

Trash Disposal (or check white pages)
Bob's Disposal
(636) 464-3393
Diamond Waste
(314) 544-7400
(NW Jefferson Co)
(636) 586-9777
Midwest Waste
(636) 947-5959
Superior
(314) 567-1800
Waste Management
(314) 506-4700
Zykan Disposal
(314) 298-9999

---

Cable T. V.
Charter Communications
(636) 207-7044
Charter (A 1T) St. Charles
(636) 441-7511
Charter (A 1T) St. Louis
(314) 361-4331
Charter (A 1T) Overland
(314) 428-0915
Charter (A 1T) Jefferson Co.
(636) 464-8878
Cable America (Maryland Hgts)
(314) 291-1970

---

Newspaper
St. Louis Post Dispatch
(314) 340-8918

---

Water Suppliers — St. Louis County
Missouri American Water*
(866) 430-0820
Eureka City Water       
(636)938-5233
FlorissantCity Water 
(314)839-7618
Kirkwood City Water 
(314)822-5836
St. Louis City Water         
(314)771-2255
Valley Park City Water
(636)225-2676
Webster Groves City Water   
(314) 963-5332

*formerly St. Louis County Water

---

Water Suppliers — St. Charles County
Missouri American Water    
(800)256-6426
O'Fallon City Water        
(636)281-2858
Public Water Supply Dist. #2 
(636)561-3737
St. Charles City Water         
(636)949-3212
St. Peters City Water 
(636)477-6600 ext. 217
Warrenton  
(636)456-4113
Wentzville        
(636) 332-5101

---

Water Suppliers — Jefferson County
C-1 (Bamhart, Antonia,)      
(636) 942-3869
District 1 (City of Arnold)       
(636) 296-0659
District 2 (High Ridge area) 
(636)326-0200
District 3 (Hwys 141 & 21)   
(636)296-7053
District 5 (Desoto area)        
(636) 586-5445
District 6 (House Springs area)
(636) 671-4096
District 7 (Pevely area)         
(636) 479-5593
District 8 (Cedar Hill area)     
(636) 274-3125
District 10 (Imperial,Kimmswick)
(636) 467-6868
District 12 (Festus, 155 South)
(636) 937-9697
Crystal City          
(636) 937-4614
Desoto               
(636) 586-3326
Festus                
(636) 937-4694
Herculaneum           
(636) 479-3777
Hillsboro           
(636) 797-3334
Raintree Plantation      
(636) 464-5561
Pevely              
(636) 475-4452
Utility Websites
www.ameren.com
Ameren UE
www.lacledegas.com
Laclede Gas & outlying services
www.cuivre.com
Cuivre River Electric Co-op Missouri
www.mawc.com
American Water Co.
www.swbell.com
Southwestern Bell Telephone
www.verizon.com
Verizon Telecom
www.chartercom.com
Charter Communications
www.cableamerica.com
Cable America Corp.

---