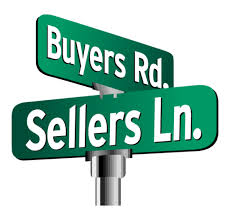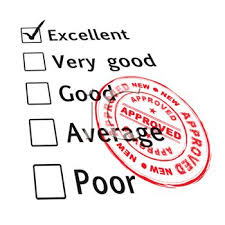 .
Testimonials From Satisfied Clients
.
Steve Studnicki – Coldwell Banker Realty, Gundaker
.
Hi Steve, I'm (I should say we) are so pleased that we chose you to be our real estate agent! You are keeping everything moving smoothly and nothing happens without you letting us know what's going on. Trying to do all of this remotely brought along many challenges but you have made it so easy. Having contacts to contractors has been a huge help! Only thing I ask is if you ever have the ability to sell homes in Michigan then let me know so I can list mine with you when the time comes. Thanks again for all of your help. If you ever need a reference or anything, then don't hesitate to ask!!!  Len Swederski, Sold his mom's home December 2019
In 1987, I sold Shirley's home in Dellwood so she could move out of state. In May 2018 Shirley moved back to St Louis and sought me out after all these years. We found a beautiful home in Spanish Lake. She sent me a nice card that said "Steve, I wanted to take a little time out just to say thank you for working with me to finalize my dream home! I'm truly thankful for all of your hard work to make this possible. Take care and please keep in touch."  Shirley Miller – Buyer May 2018

Amy and I can't sayenough positive things about you to people when they ask Amy and I can't say enough positive things about you to people when they ask how we sold our house so quickly.  We are truly thankful we had a realtor with your level of experience in an unfriendly sellers market. We continue to watch the housing market and realize how fortunate we were.  We know several people who can't sell their house and are stuck with two house payments.  I just wish I would have been able to provide your name to them before they found their respective agents.  We will continue to refer you to our family, friends, and coworkers.  Although Amy and I truly love our new home, I can confidently say I know we would ask you to be our realtor when and if we ever decided to move again.  Amy and Dan Smythe – Seller 2007  Then in Sept 2007, Amy referred me to a seller on Thrush Ln in Florissant, I sold this home in 17 days!  And in 2014, I assisted Amy with selling two of her relatives homes!
.
Dear Steve, I want to thank you for all of this information, I have printed and also will save it in a folder. Have a wonderful New Year! You're the best as always. You are such a great asset to the Coldwell Banker Gundaker company, that is for sure. I don't think I have ever met anyone in the business that is more knowledgeable and efficient as you are. Hope I don't have to bug you too many more times, only to send you new customers! Thanks again, Sue Moore – Seller 2013
Hi Steve. How are you? I have your cards at my church posted around. I also have passed them out on my job as well. And I continuously brag on the great job that you did with us to everyone I run into. So hopefully you;ll see some action with my name on it soon. Tommie (and Dorin Bills) – Seller and Buyer 2014 (I sold their present home and assisted with the purchase of their new home.)
Steve Studnicki did a wonderful job! He gave me the name of a fabulous home inspector and took care of all the other details for me. I will definitely be back. Karen Taylor – Buyer (two year later, I sold Karen's home so she could move back to Normal, IL.)
Sold our son's home and also son's mother-in-laws and after meeting Steve Studnicki was convinced he was a good salesman. Took care of the repairmen for repairs, etc., which helped very much.  Kevin and Dorothy Laughlin – Seller  Jim Laughlin had referred me to his parents here. I assisted Jim and Kay with their first move from Ferguson to Florissant in 1987. Then in 1995 I helped Jim and Kay again in selling their Florissant home and with a purchase in Parc Argonne in unincorporated North County. Sometime in 2014, they will be moving to Illinois to be near relatives, and I will be assisting them with their third move!

I have known Steve Studnicki for quite a number of years and do know that he knows how to market real estate. He is a very hard, honest employee of your company. I have recommended him to people who I know and they like him also as a real estate agent.  Jerry Rudroff – Black Jack Heating and Cooling
My condo had been listed 4 times prior to calling Coldwell Banker. I interviewed several agents from different agencies and choose Steve Studnicki because of his friendly and professional manner. He always kept me up to date on activity and made it clear that he was working for me. I like that. I'd refer him in a heartbeat. He'll be my first choice when the sales need arises again!  Mary E. Simon – Seller
Steve Studnicki was a great sales associate. Thanks to him, we sold our home. He also helped in my plans to go into real estate in the future. Steve was great and very friendly. He called us all the time. We sold our home on New Year's Day… What a year!  Judy Petke – Seller
Our agent Steve Studnicki did an outstanding performance in meeting our rather narrow request. His dedication and enthusiasm made this difficult task almost enjoyable! Thank Steve for us.  Ron and Mary Brunnert – Seller and Buyer
Steve, I have been contacting agents who have participated in the sale of our listings. I spoke with "———-" of Gundaker regarding #7 Cameo Ct. She said, "Steve is the best agent she's ever worked with". Keep up the great work. Thanks for working with me.  Pam Molloy – Manager – Coldwell Banker Florissant
.
I wish to express my thanks to Steve Studnicki for his help in selling my property at 890 Derhake. Living in Illinois made it difficult for me to conduct the transaction. Steve saw to it that the corrections needed to pass the Florissant inspection were executed. He kept me appraised at all times of the costs and procedures before they were done. He was courteous, prompt and professional at all times. Sincerely,  Cleo Broaders – Seller