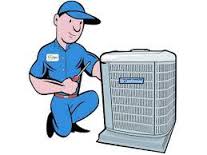 .
Steve Studnicki / Coldwell Banker Realty – Gundaker
Call or text  314-616-5892  or  email me
.
A One Year Home Warranty cost $550 and is a one-time charge that is paid at closing. A seller can offer a warranty in the advertising of their property and the fee is not collected unless the home actually sells. For a period of one year after closing, the warranty covers major systems such as your furnace and central air conditioning system, water heater, plumbing leaks and electrical issues. Appliances such as the kitchen range, disposal and dishwasher can also be covered, but the plan will cost more, $750 total. Additional optional coverage can also be gotten for a refrigerator, washer and dryer, or in-ground swimming pool equipment. The warranty does not cover basement leaks or foundation issues. The buyer calls the warranty company when a covered repair is needed, and an approved contractor is sent to the home. There is a $125 service call fee the buyer pays for each visit, and this is often all the buyer has to pay for the repair. There are exclusions on coverage and some items have a maximum dollar amount allowed.
Offering a Home Warranty when selling a property can help a buyer keep your home on their consider list. Studies show that homes where a warranty was offered, on the average, sold faster and for a higher sale price. If this were true for every home, then every seller should offer one. But if we could successfully sell your home without a warranty and save money, I'm sure this is the route you'd like to take. Here are my suggestions to consider when deciding whether or not to offer a warranty for the buyer. Has your property has been updated through the years? If you have installed a new furnace and central air within the last 5 years or so, then opting to not offer a warranty shouldn't deter our efforts to attract a buyer. The fact that these major systems were recently updated will itself help to peak a buyer's interest. But if your furnace and central air are both over 12 to 13 years old, this is when I recommend offering a warranty to the buyer. A buyer may really like a home and its location, but if all your major systems and appliances are around 20 years old, they may continue to look for another home where these items are newer. But for such homes, a potential buyer may be less likely to rule it out if they know all these older systems are covered by a one-year warranty.
Here are other considerations. If your home is in a hot selling area, a warranty may not be needed even for a home with dated systems. Or if your property has an exceedingly nice Finished Basement, or a Family Room addition or a superbly updated Kitchen, then our potential buyer may overlook the fact the property has older systems. But for harder to sell locations or if your property is dated, a home warranty could be a useful marketing tool in attracting a buyer. Offering a $445 home warranty when initially listing such a property, may save us from having to reduce the asking price by several thousand later on if not selling. A seller could try canceling an advertised home warranty as a counter to a low offer from a buyer. But try to avoid doing so as many buyers deem a warranty as important. I will suggest to still agree to provide the advertised warranty if the buyer seems unwilling to accept its removal from the contract.
Buyers still often request for the seller to provide a Home Warranty even if one wasn't being offered. This is especially true with first time buyers. It helps give them peace of mind as they make the largest purchase of their life. If the offered price is about what you were looking for, perhaps consider agreeing to pay for the warranty. A buyer could take out a warranty themselves, but often they barely have enough money for the down payment and closing costs needed.
American Home Shield is the warranty company used by CBGundaker. Below is a summary of the different plans available. Most sellers will offer the $445 basic coverage plan. The buyer could elect to pay the additional $120 to get the appliances covered. However, if the buyer asks for this additional coverage, perhaps consider it if they have made a reasonable offer. Here are some links to view the warranty plan in detail:
AHS Pricing Brochure        AHS Agreement Policy
$550 Shield Essential covers major systems: Furnace/Air, Water Heater, Plumbing, Sewer backups, Electrical.
$750 Shield Plus additionally covers appliances: Range, Disposal, Dishwasher, Microwave, Refrigerator, Washer, Dryer also covered.  
$990 Shield Complete you get additional coverage: Rust/Corrosion, Undetectable Pre-Existing Conditions. Click the brochure link for details.
NOTE: You can get optional Seller Coverage during the Listing Period for $65. For the Shield Essential plan the total cost is then $615. If taking out Shield PLUS, the total cost is then $815, but seller coverage does not include appliance – coverage is only for the major systems.
Optional coverage
Roof Leak Repair $100  ($200)
Specialty Units, built-in bar fridges, drawer Refrigerators* $15   ($30)
Well Pump $100  ($200)
Septic System Pumping & Septic Sewage Ejector Pump** $75   ($150)
Pool and Built-in Spa Equipment $285  ($570)
Saltwater Pool and built-in Spa Equipment** $400   ($800)
Electronics Protection  $168
*Available only with the ShieldPlus and ShieldComplete Packages
**Not available for Condo/Townhome/Mobile Home