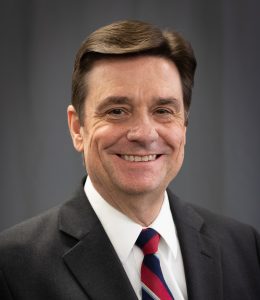 Work with me  314-616-5892  or  email me
Corporate Centre Sales
2458 Old Dorsett Rd Ste 100
Maryland Heights, MO 63043
Office: (314) 298-5200
Direct: (314) 616-5892
Email: steve.studnicki@cbgundaker.com
Website:
www.stevestud.com
Contact Steve Studnicki for an experienced top Saint Louis / Saint Charles listing agent to get top dollar when selling your home or to assist in finding your perfect home or condo 
Steve services the entire St Louis and St Charles areas. Professional marketing for sellers is his specialty. Homes listed with Steve typically don't sit on the market for too long. With his full market knowledge and negotiation experience, Steve will handle your life savings with great care. Call for service in: North, West and South St Louis County. St Charles, O'Fallon and Wentzville. And St Louis City.
Steve has over 30 years of experience and ranks in the Top 10% for Coldwell Banker Realty, Gundaker; St Louis's #1 broker. Steve has sold over 1,500 homes. He got his real estate license in 1984 with Ira E Berry Realtors, which was purchased by Coldwell Banker in 1985. Since the late 1980's Steve's real estate sales volume had grown to a level that reached company wide recognition. And this has continued through today where Steve consistently has ranked in the company's prestigious Top 150 List since 2001. He is a Certified Residential Specialist (CRS) and an Accredited Relocation Specialist who has assisted 53 families moving to or out of the St. Louis metro area.
Over 50% of Steve's clients are referred to him by his satisfied past customers. This means a lot. Steve is focused on providing you with the best results and service in the industry. You can expect a stress-free transaction. He has the expertise, proven track record, and resources to help you achieve your real estate goals. Steve's extensive knowledge of the entire St Louis Metro area can help find the right home for you… or the right buyer for your home.
Coldwell Banker Gundaker Diamond Club Member 2022 – Gundaker Hall of Fame Recipient 2018; only 38 recipients in the company's 50-year history. Click Here for Photos
5 Star Customer Satisfaction Award 2021. Only 327 of 17,915 St. Louis Realtors made the list in 2021. Steve is a 13-year annual designee; only 13 agents attained this status.  <See Award Page> An independent research firm annually conducts a survey of over 21,000 homeowners who are asked to name a quality Realtor they had worked with. Those surveyed also had to favorably answer 9 questions about the service they received.
Certified Residential Specialist – Less than 4% of all Realtors hold the CRS® Designation nationwide. This is the highest professional designation awarded to REALTORS®. Courses are taken over a three-week period at a cost of about $1,200. A passing grade of C or better is required. A minimum number of years of experience and a minimum number of sale transactions are required in order to be eligible for the designation.
Graduate Realtor Institute – The Graduate, REALTOR® Institute (GRI) symbol is the mark of a real estate professional who has made the commitment to provide a high level of professional services by securing a strong educational foundation. GRI designees: 1) Have pursued a course of study that represents the minimum common body of knowledge for progressive real estate professionals. 2) Have developed a solid foundation of knowledge and skills to navigate the current real estate climate—no matter what its condition. 3) Are recognized nationally. 4) Act with professionalism and are committed to serving their clients and customers with the highest ethical standards.
Technology Certification as an Internet Professional – Steve holds the e-PRO Designation which provided training to be certified as an Internet Professional. In 2001, the National Association of Realtors (NAR) developed the e-PRO Certification to teach members how to effectively use real estate technology to grow their business. Only about 1% of realtors nationally are e-PRO agents.
CAREER ACCOMPLISHMENTS
Certified Buyer's Agent
Broker-Salesperson
Member of the National Association of Realtors
Member of the St Louis Association of Realtors
Lifetime Member of Missouri's Multi-Million Dollar Club
CRS – Certified Residential Specialist, National designation
e-PRO – Technology Certification as an Internet Professional
GRI – Graduate Realtor Institute, National designation
RRES – Residential Real Estate Specialist, St Louis designation
CRS is the highest designation a realtor can be awarded.
Only 4% of realtors nationally are CRS Agents,
while CRS agents sold 26% of all homes over the past 5 years.
Received certificate "Understanding Cultural Differences"
Fulfillment of dedication to excellence
Accredited Relocation Specialist
Assisted 53 families moving to and from St Louis
Full market knowledge – Most agents are territorial, not me
Successful buyer & seller sales North, South, West, St Charles/O'Fallon County
And in the City of St Louis as well
Graduate University of Missouri – St Louis 1981
BSBA – Business Management and Computer Science.
Honored by UMSL's College of Business Administration Alumni Chapter for
Outstanding Leadership & Professional Achievements in the Real Esate field
Dean Keith Womer presented the award on Jan 23, 2007